Moles & Skin Cancer Management
Moles & Skin Cancer Management
MOLES AND SKIN CANCER MANAGEMENT IN NORTHWOOD & HARLEY STREET
All our consultant dermatologists are experts in moles and performing skin cancer screenings on Harley Street and Northwood. This has been a core part of our job since the beginning of our training and we are each part of skin cancer multidisciplinary teams at our respective NHS hospitals- a requirement for skin cancer work.
We will screen your moles and skin cancer risk by taking a relevant medical history, visual inspection and dermatoscopic evaluation. A dermatoscope (or dermascope) is a hand-held visual aid that has been shown in clinical studies published in respected medical journals to increase the accuracy of mole diagnosis in expert hands. It is more than a simple magnifier and allows us to determine patterns on the mole surface, which can often indicate whether it is harmless or a skin cancer without the need for cutting it out.
In some cases mole removal is required in order to test it. If this is needed we use only experienced dermatopathologists to analyse the mole under the microscope.
Book Consultation
Mole mapping
People with many moles may benefit from mole mapping. This is carried out at the Cadogan Clinic and involves review by a dermatologist followed by serial body photography of your skin and close up pictures of moles that require particular attention. This can aid in detecting changes in moles over a period of time by comparison with baseline images and hence enable early pick-up of skin cancers. Patients who have lots of moles ( > 50), especially irregular ones, and/or have a strong personal or family history of skin cancer may particularly benefit from this.
Please note the view of the British Association of Dermatologists (BAD) on mole mapping
"The BAD believes that non-invasive imaging techniques may have a role to play in the assessment of pigmented and other lesions of the skin. As such, they are often helpful in supporting the trained dermatologist in coming to a diagnosis.
The BAD has not seen any evidence that these imaging techniques, even when supplemented by computer processing and analysis of the images, can replace the experienced clinical opinion of a trained Consultant Dermatologist"
Confocal Microscopy
This is the latest validated technology in skin cancer diagnosis. It involves the use of a laser-assisted microscope to evaluate moles at a deeper level than is possible with the naked eye dermoscopy. The only one of its kind is for skin cancer diagnosis in the UK is housed at St John's Institute of Dermatology. It has been shown to be useful in moles that are difficult to diagnose. At present it is primarily a research tool but is available to private patients as well. Dr Emma Craythorne is the lead clinician for this technology and skin imaging.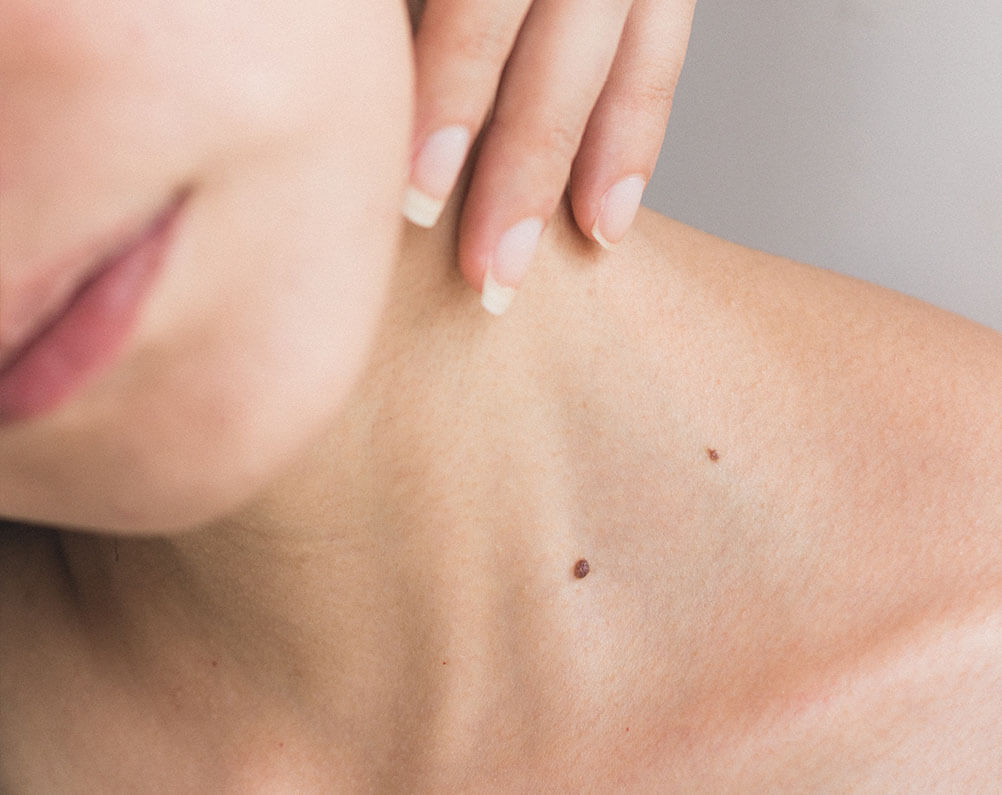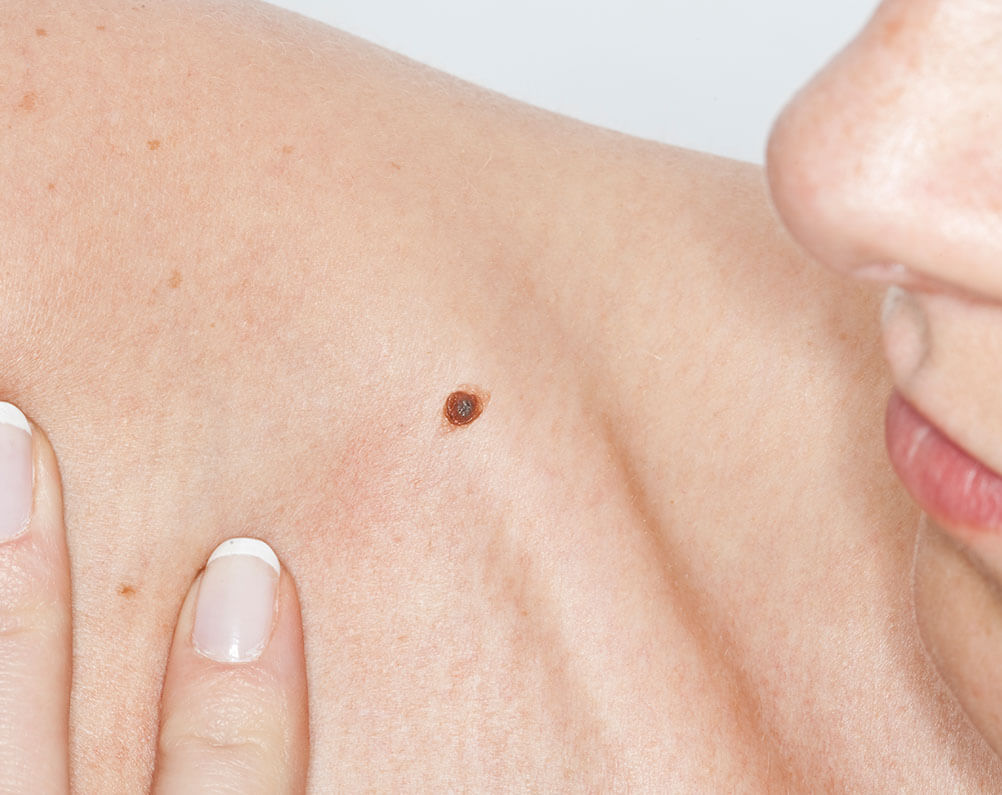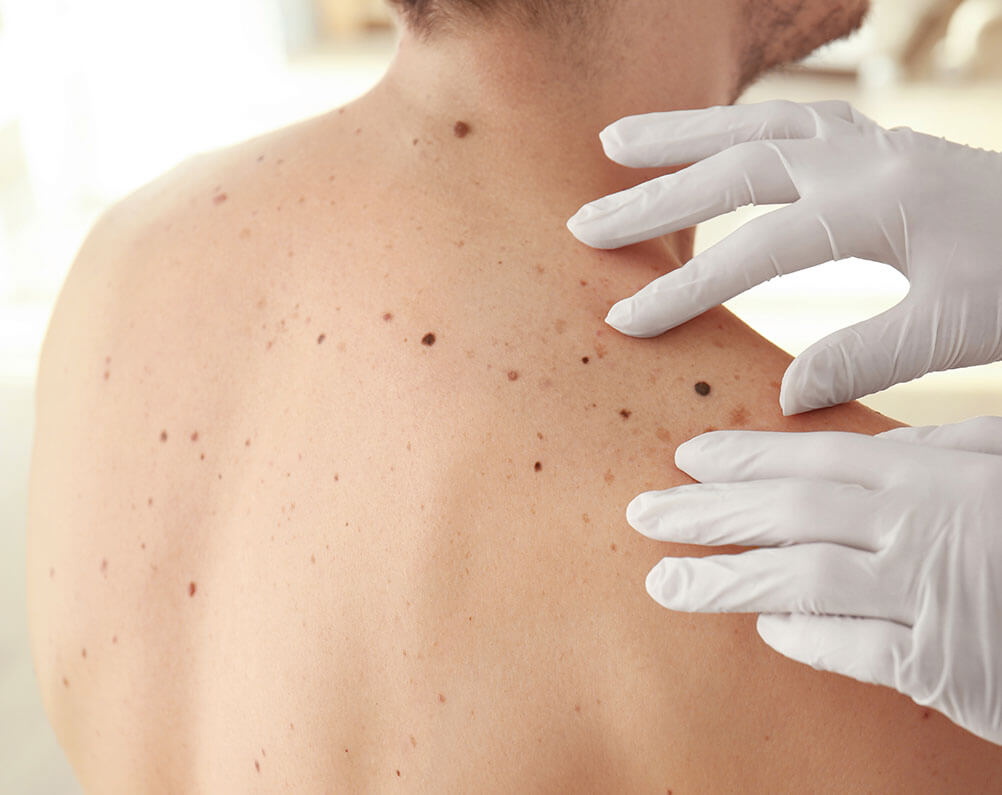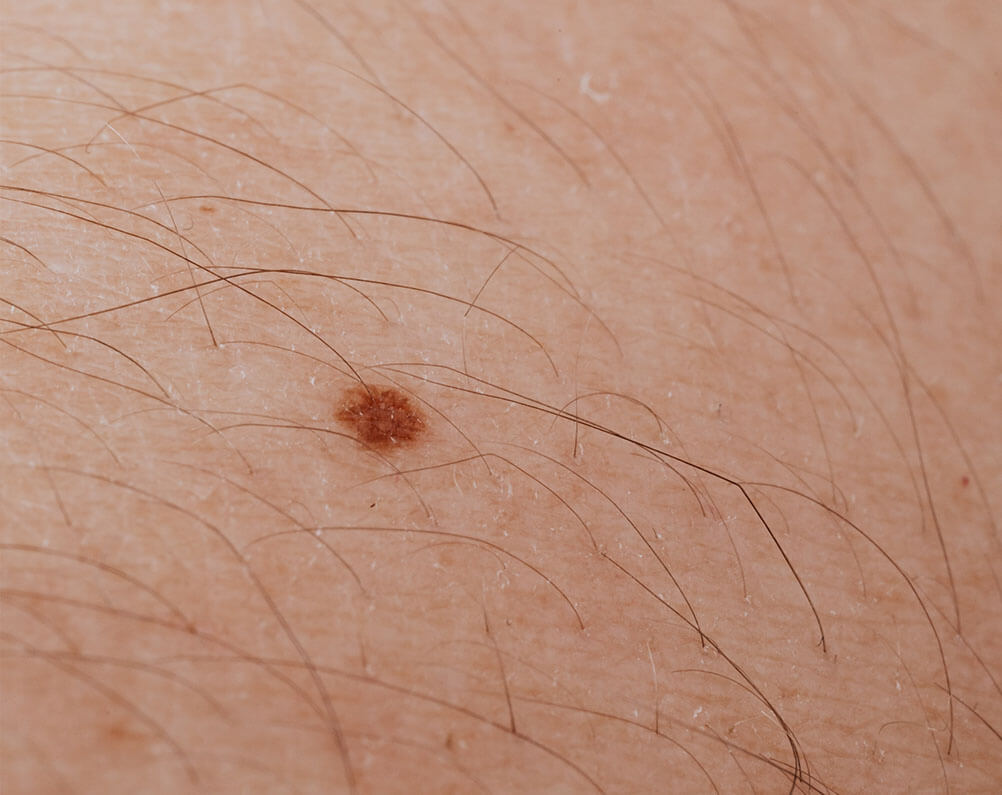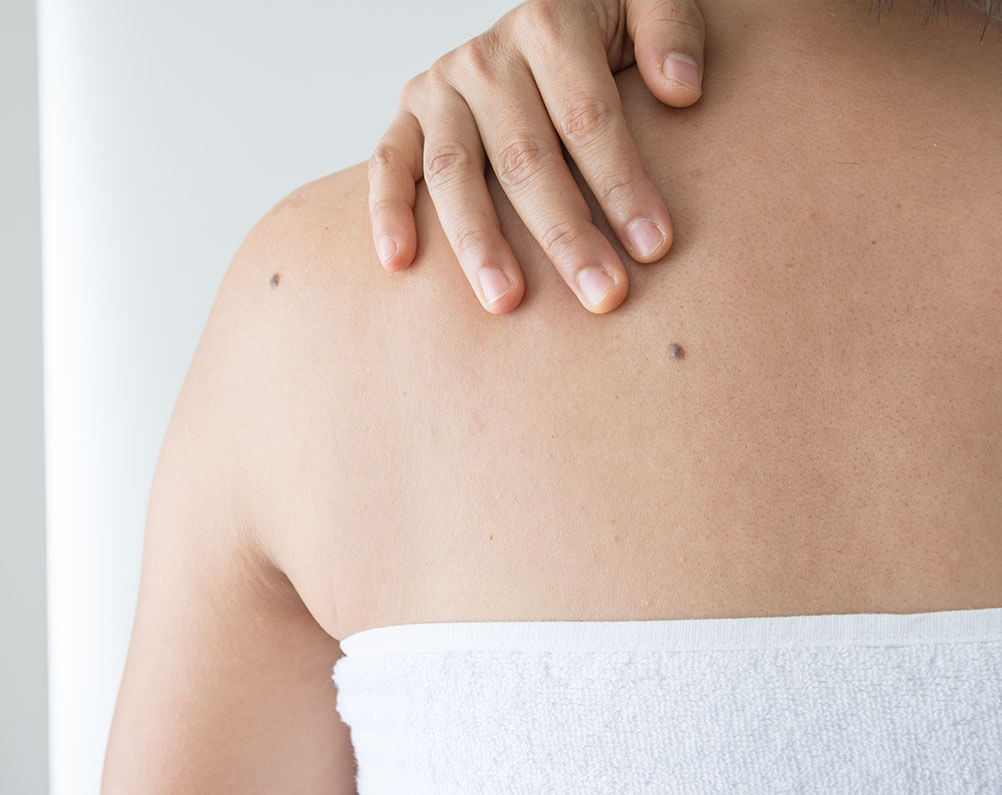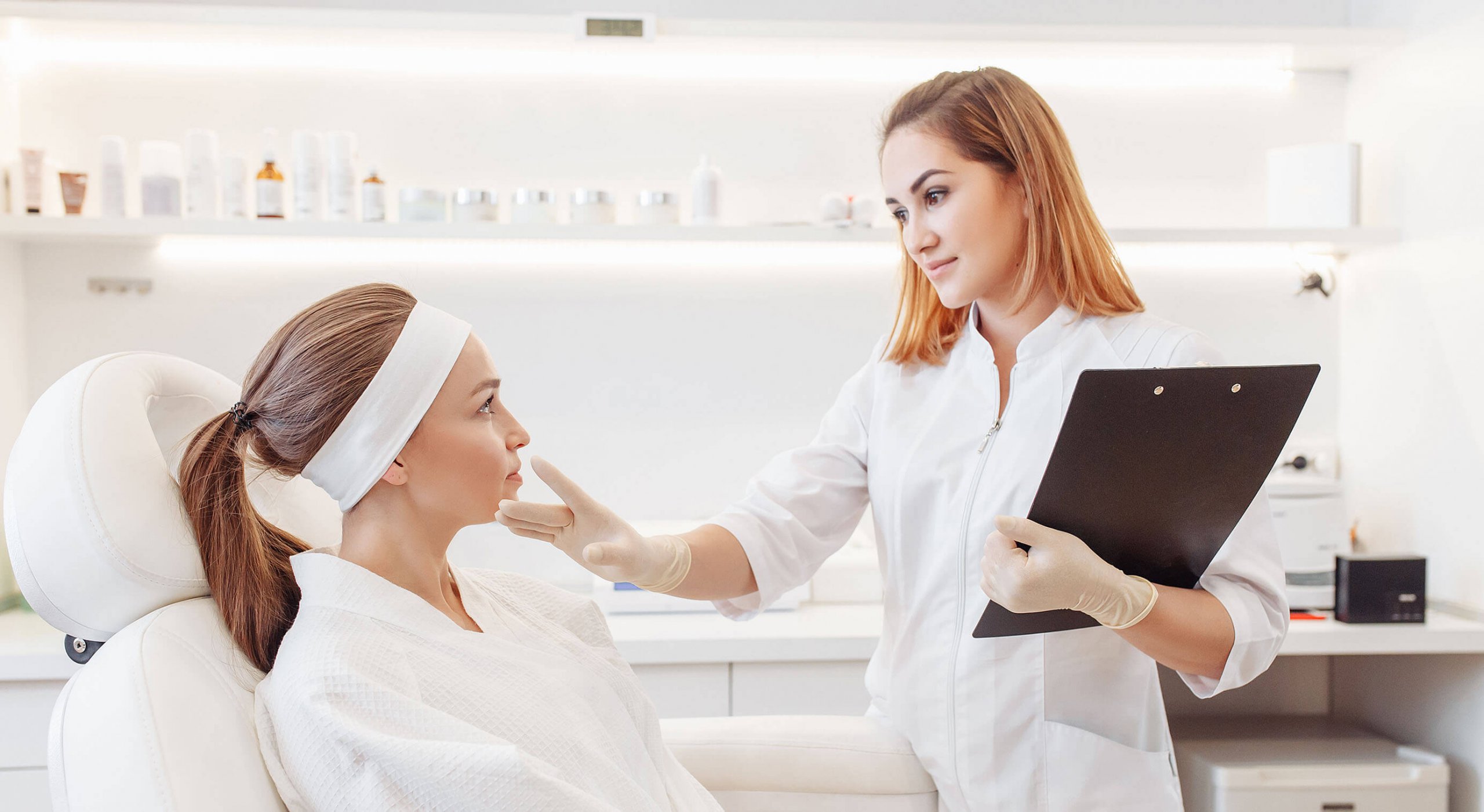 Your Consultation
At the Cedars Dermatology Clinic in Northwood & Harley Street, we draw deeply from the consultation process. Our expert clinicians will listen carefully to understand your skin concerns and aesthetic and medical goals.
Your medical history is taken into account
We thoroughly assess your skin
We listen well to understand your concerns and goals
We draw up a personalised treatment plan
Book Consultation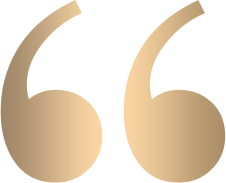 Wish I had done this earlier!
"Anjali is really knowledgeable and able to explain complicated details in a clear and digestible way. She balanced this with what felt like a genuine commitment to improving my condition and went out of her way to offer advice beyond the questions I was asking, I would definitely recommend visiting her for a consultation."
Read more reviews
FAQS about Moles & Skin Cancer Management
It is possible to have non-cancerous moles removed purely for aesthetic reasons. A dermatologist or plastic surgeon would be able to do this for you. Obviously, anything that is potentially removed from the skin can leave a scar, but moles are commonly removed for cosmetic purposes.
It can be important to see a mole specialist to be able to determine whether a mole is abnormal or cancerous. Sometimes, a lot of the time, a biopsy or surgical procedure isn't needed to find out. It can be done on either visual inspection and, in particular, using dermoscopy, which is a particular type of magnifying light which uses cross-polarised light, or immersion dermoscopy, to determine whether a mole is cancerous or not.
There are lots of treatments for skin cancer nowadays. They range from cream treatments and more destructive treatments to surgery and radiotherapy.
If you see a dermatologist, and the dermatologist is concerned that your mole may be cancerous, they will perform a biopsy. And they will remove the mole in its entirety. The sample is then sent off to the lab and analysed, and if there are any worrying cells or if there is signs of melanoma, usually then a second surgery is performed and a little bit more tissue is taken.
So when a mole is removed, it is sent for biopsy, and biopsy simply means that the skin is tested and looked at under a microscope to see if there are any abnormal cells.
Surgical removal normally was quite straightforward. It's usually done under local anaesthetic, so you are usually awake for the procedure. An injection goes into the skin to make it numb and we remove the mole. Sometimes stitches are used, but sometimes they don't need to be. And then you have a dressing on and you just need to keep it dry for a day or two. And then you can resume activities, normal activities, after that, normally.