Moles and mole removal treatment in Northwood & Harley Street
Moles are very common. They develop in the first few months and years of life and there are very few adults who have no moles at all. Most moles cause no problems. However, if you have a lot of moles (more than 40-50) then it makes sense to check your moles or to have them checked by a dermatologist on Harley Street to see if mole removal treatment is necessary.
Book Consultation
Mole Checking
Checking your skin can help you find melanoma early. A dermatologist can show you how to examine your skin and tell you how often you should check your skin. At Cedars Dermatology skin clinic in London and Harley Street, we also provide a full digital mole-checking service.
If you want to check your own moles, or those of a partner or close friend, its important to understand what a normal mole is like.
A normal mole
Can be a variety of colours – often brown, but a mole can be tan, black, red, pink, blue, skin-toned, or colourless.
Is round in shape with smooth edges.
Is flat or slightly raised.
Looks the same from month to month.
Your moles may not look alike. Even in the same person, moles can differ in size, shape, or colour. Moles can have hair. Some moles will change slowly over time, possibly even disappearing.
Moles can appear anywhere on the skin. Moles develop on the scalp, between the fingers and toes, on the soles and palms, and even under the nails.
An abnormal mole is one that shows one of the ABCDE signs described below. If you see a mole or new spot on your skin that has any of the ABCDEs of melanoma, make an appointment to see your doctor or come in for a mole check at one of our dermatology clinics in Northwood or Harley Street.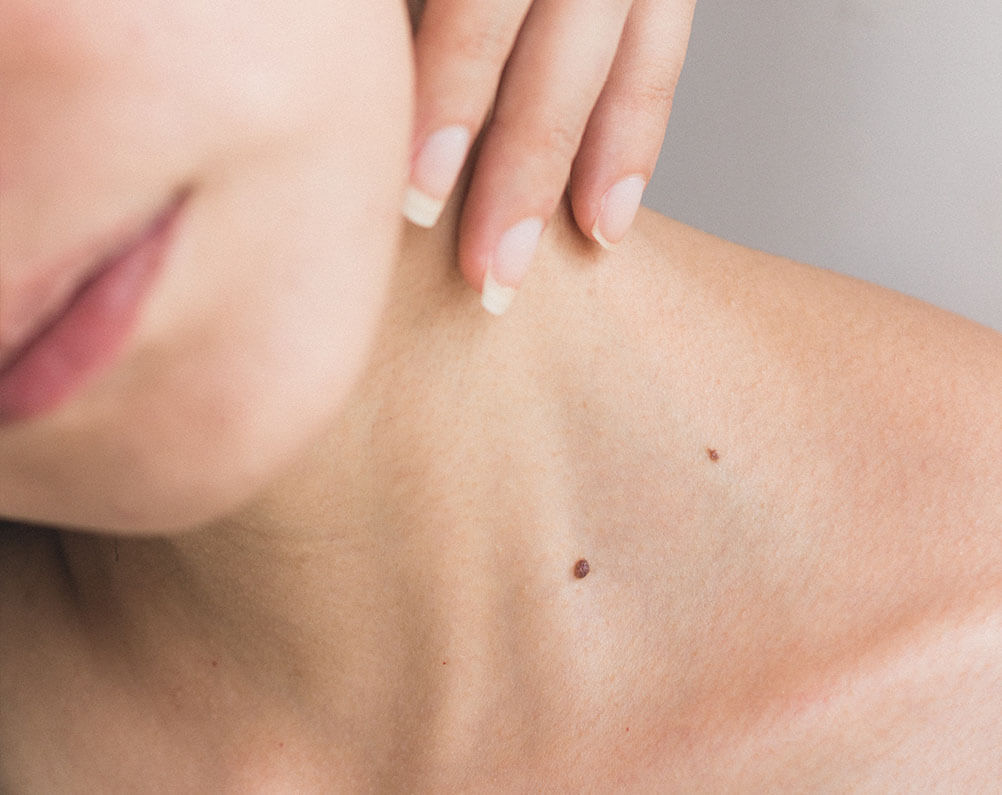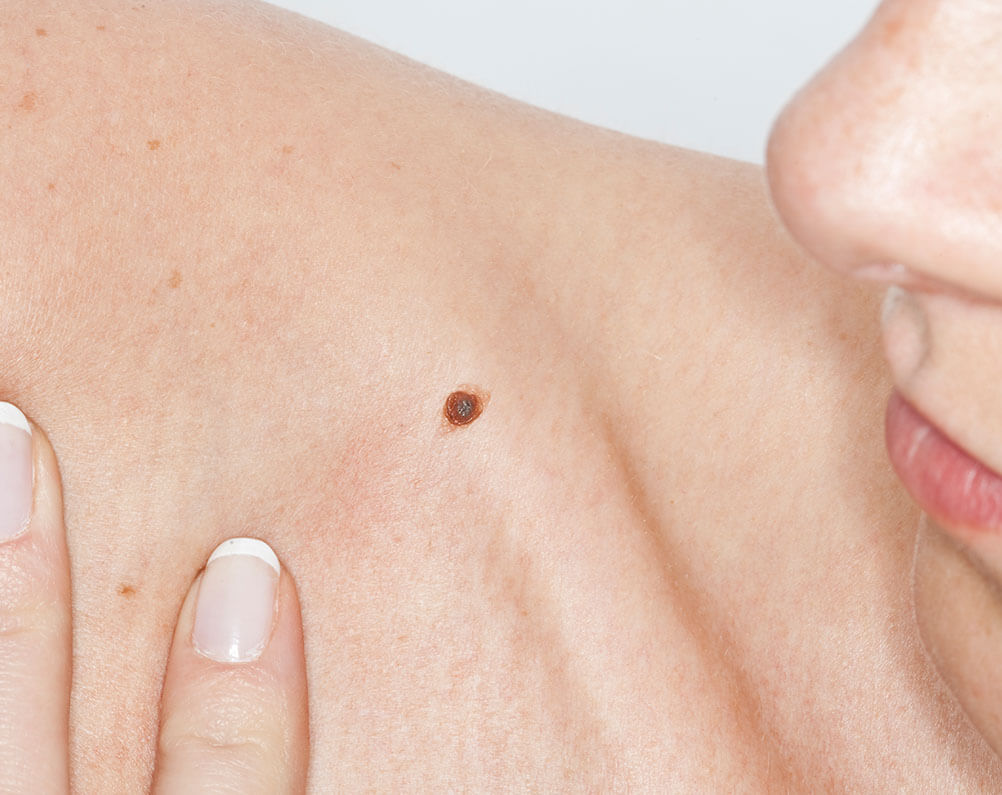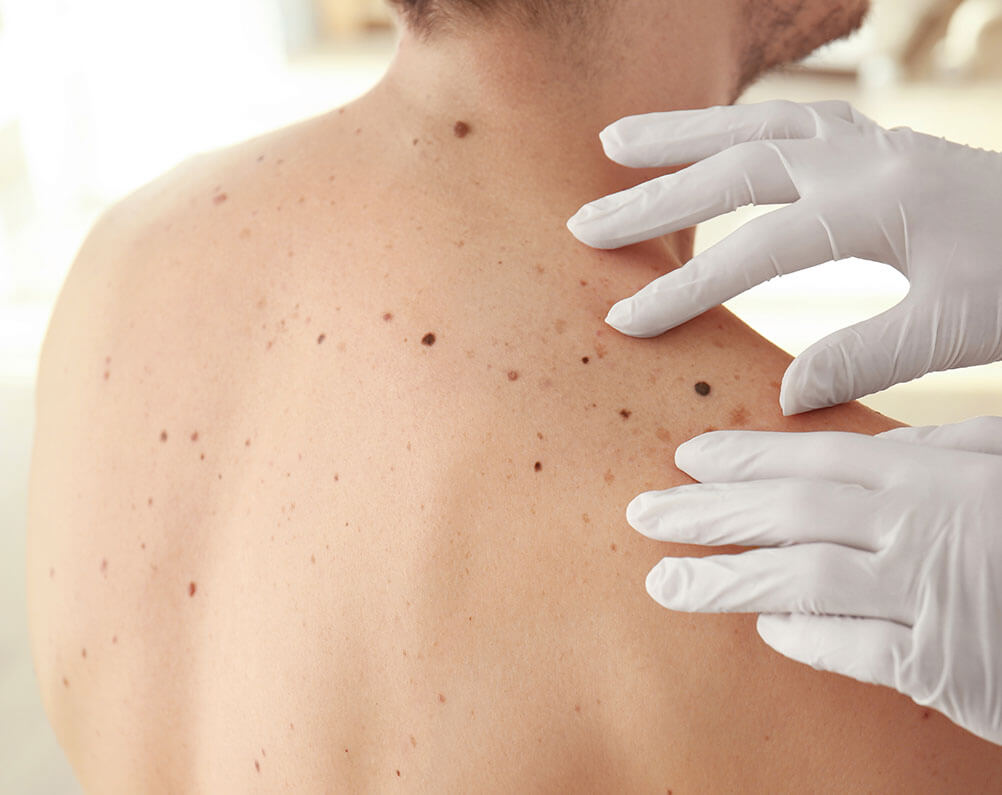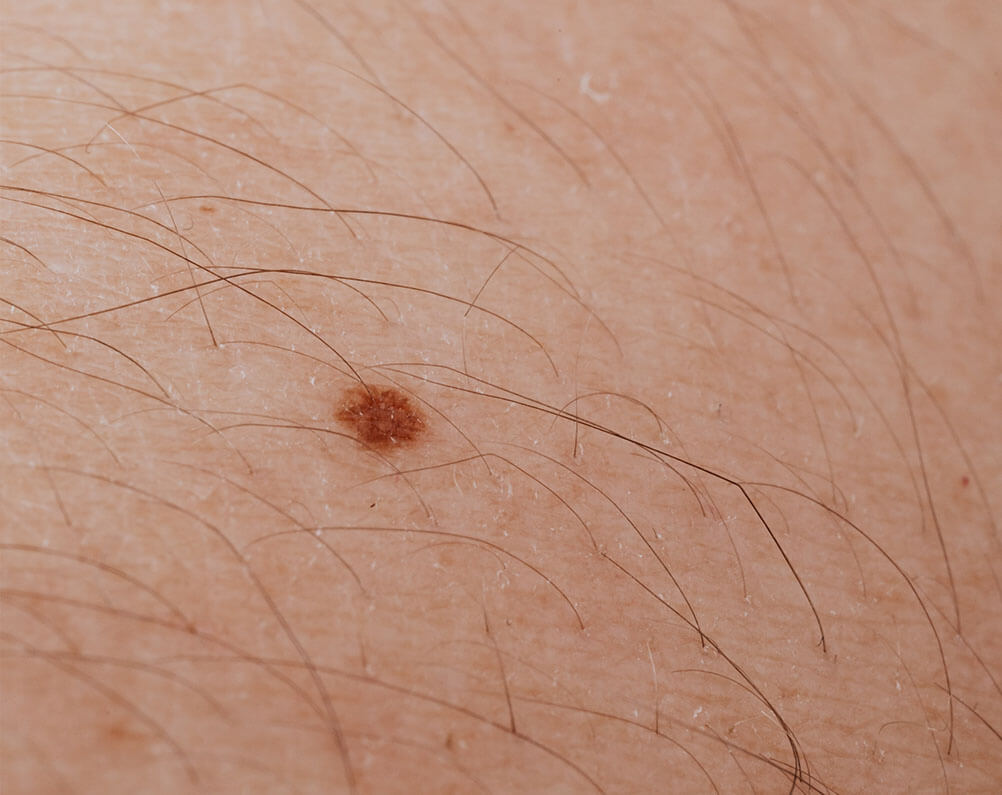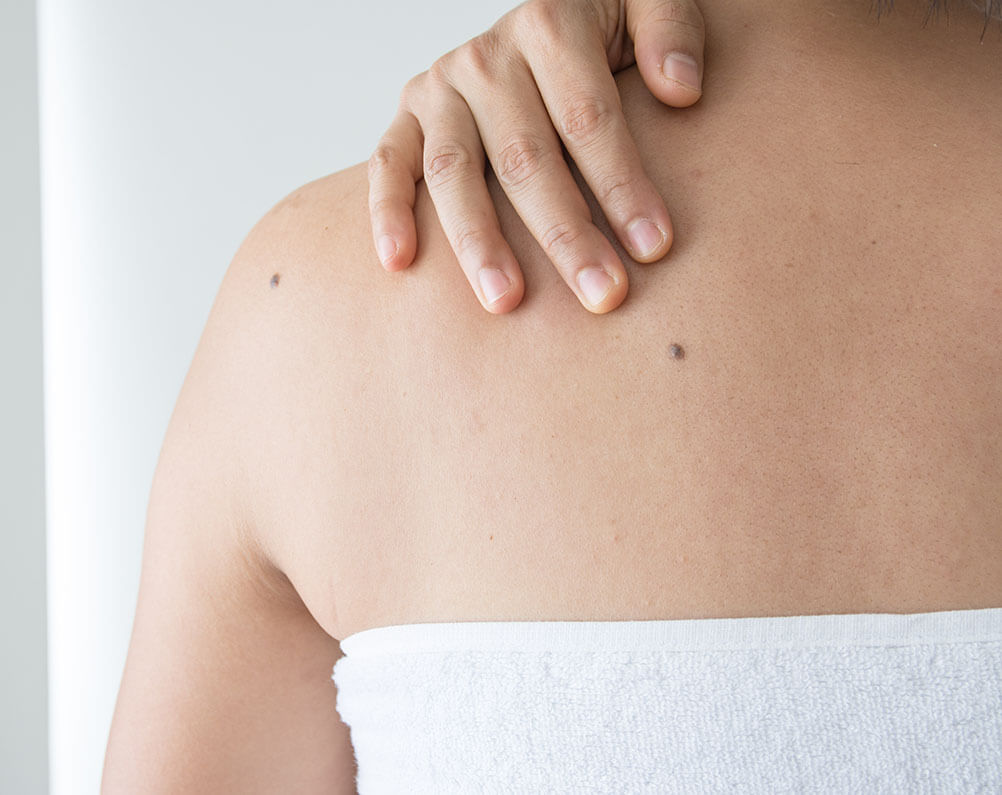 YOUR CONSULTATION FOR MOLE REMOVAL TREATMENT
At the Cedars Dermatology Clinic in Northwood & Harley Street, we draw deeply from the consultation process. Our expert clinicians will listen carefully to understand your skin concerns and aesthetic and medical goals.
Your medical history is taken into account
We thoroughly assess your skin
We listen well to understand your concerns and goals
We draw up a personalised treatment plan
Book Consultation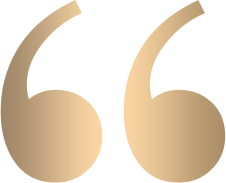 Wish I had done this earlier!
"After seeing several doctors, all diagnosing different conditions for my skin problem, Dr Mahto instantly gave me her opinion, and clarified why she came to the conclusion she did, so I felt 100% happy that she knew what the skin condition was. She prescribed some ointment, and the rash went within a few days. Personally, I think Dr Mahto is extremely professional, but with a very human, caring nature too. I would recommend anyone who has an unknown skin condition to make an appointment with Dr Mahto."
Read more reviews
FAQS about mole removal treatment
Moles generally do not change over time and can be safely ignored. Some moles change as you age and some can become cancerous. Checking moles can detect the first sign of cancerous changes so that you can have mole removal treatment at Cedars Dermatology on Harley Street to prevent the cancer from spreading.
A type called malignant melanoma. Unlike most forms of skin cancer, which rarely spread to other parts of the body, malignant melanoma can be both aggressive and invasive.
This means that a melanoma can grow quickly, it can spread through the skin and it can spread to other parts of the body, causing advanced cancer that is difficult to treat.
You should not be overly worried about your moles. But you should be aware of any changes in your moles.
Mole removal is only carried out under local anaesthetic. It's a very quick and straightforward procedure and takes about 20 minutes.
It's often quite easy to distinguish between a mole and an insect bite. A mole is usually brown and fleshy. An insect bite usually is red and comes up quite quickly and also goes away quickly, whereas a mole stays around and doesn't disappear by itself, usually.
A good basic rule of thumb to know if a mole is abnormal is the ABCDE rule. So, for example, if the mole is asymmetrical, the border is irregular or notched, the colour is dark or changing, or there are set multiple colours within it, or it's enlarging, then it doesn't necessarily mean you have anything bad, but it's worth getting to a doctor to check it out.
It is a good idea to perform self-examination of moles. And the best way to examine your own skin and do your own mole checks is ideally after a bath or a shower, in good light, with the help of a full-length mirror. And people should be aiming to do this once a month. In terms of what you're looking out for, you are looking initially for any changes within your moles, anything that changes in its size, its shape, or its colour, or anything new that appears on the skin, or anything that looks completely out of keeping with your usual skin. So for example, if you have a lot of pale brown moles and you suddenly develop one that is either very, very dark or very, very light, that's out of keeping for yourself, that's a sign to get things checked out.