DRAW FROM OUR EXPERTISE, TECHNOLOGY, AND CARE
At Cedars Dermatology Harley Street & Northwood we believe several features make us stand out. These include:
Skin experts with the highest qualifications
Ethical care
Access to the best facilities and latest technology
Access to a global network of the best medical experts
Comprehensive care after procedures
Book Consultation
THE HIGHEST QUALIFICATIONS
Our doctors are Consultant Dermatologists on the SPECIALIST REGISTER of the General Medical Council
There are many people who claim to be 'skin experts' or 'dermatologists'. Currently, there is no law or regulation governing who can use these titles.  In the UK the title Consultant Dermatologist indicates the doctor has gone through a long training programme (typically 12-15 years), recognised internationally as one of the most rigorous.  This is combined with many years of practical experience.  It is necessary because the skin is the largest organ and one of the most complex to understand.  There are more diagnoses in dermatology than in any other speciality (over 2000).  Making the right diagnosis is crucial to any treatment and consultant dermatologists are best placed to do this.
A Consultant Dermatologist should always be listed on the General Medical Specialist Register which is found here (not just on the main register). They are the most trained and qualified group of skin experts in the UK. They're the equivalent of board-certified dermatologists in the US and Europe.
Read more
THE HIGHEST LEVEL OF ETHICAL CARE
Our aim at our skin clinic in Elstree, Northwood & Harley Street is to give you an accurate assessment of your skin condition and to deliver or recommend the best treatment available anywhere in the world. Our experience, qualifications, global connections and continuing education enable us to do this. At Cedars Dermatology, we consider ourselves a professional practice rather than a business.  We are not sales driven and deliberately do not own any of the facilities or any of the equipment we use.  We have good relationships with manufacturers and pharmaceutical companies and will have access to the latest treatments when we need to, but we have no commercial ties to any of them (though many would like us too!).
All of this means we will never be as financially successful as those who have gone down that route but it also means we can concentrate on your clinical concerns and have no commercial pressures to use equipment or sell you unnecessary treatments. Our dermatologists at the skin clinic will always give an honest opinion of how successful treatment is likely to be, together with the relative risks and benefits and will not make you false promises.
Some of the treatments we recommend at our dermatology clinic in Elstree, Northwood & Harley Street are available on the NHS, which, if you are eligible to use it, is free at the point of use.  Some complex conditions are actually managed better under the NHS than in the private sector and we will always tell you if this is the case. Please note we cannot refer you directly to the NHS but you can ask your NHS GP to do so. It will ultimately be your GP's decision whether to refer to an NHS consultant.
THE BEST FACILITIES AND RESEARCH
We work with HCA, the premier private hospital group in London, and the Cadogan Clinic a leading day-case centre that both offer state-of-the-art operating facilities and diagnostic technology. We have access to a broader range of lasers than anyone else in the UK and to the only confocal microscope for skin cancer diagnosis.
Cedars Dermatology participates in cutting-edge research and also speaks at high-calibre conferences where the newest treatments are critically evaluated for safety and efficacy. The best conferences are annual meetings of medical specialities such as the British Association of Dermatology, the European Academy of Dermatology and Venereology and the American Academy of Dermatology annual meetings. We avoid industry-run conferences.
A NETWORK OF THE BEST NATIONAL AND INTERNATIONAL EXPERTS
Sometimes we need the help of other experts.  These include pathologists, plastic surgeons and eye doctors.  We have good relationships with the very best in London and abroad.  Cedars Dermatology has good links with international centres of excellence in the US, Europe, Asia and the Middle East and indeed helps train many overseas dermatologists.
AFTERCARE AND COMPLICATIONS
There are risks with any form of treatment- even from taking aspirin.  Every practitioner, no matter how experienced, will have complications at some point.  Anyone who says they do not are being disingenuous or is not doing enough to call themselves an expert! The issues that matter though are:
How often do they occur? Our rates of important complications are audited annually and well below national averages.
How prepared you are to deal with them. We will inform you of the most common risks and how to minimize them with aftercare instructions
How we deal with them. If you undergo any procedure you will be able to call one of our consultants any time including weekends, evenings and bank holidays to deal with directly related emergencies or early complications (which thankfully are rare!). If you do have a problem we will do our best to deal with them.  We have referred to the complications of other practitioners and also act as expert witnesses in medico-legal cases involving complications so we are very experienced in this area.
Our Clinic
Situated on Harley Street in the heart of the City of Westminster, Cedars Dermatology Clinic has state-of-the-art facilities, expert clinicians of the highest calibre, and a commitment to client care to match.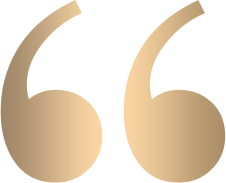 Wish I had done this earlier!
"I had been suffering from acne for about 10 months before a friend recommended Dr Anjali Mahto. My acne was making me feel incredibly upset and impacting my confidence. I started to avoid seeing friends and family and I knew I had to do something. Dr Mahto was fabulous from the moment I met her at my initial consultation. She was so welcoming, caring, personable, friendly and made me feel comfortable immediately. Dr Mahto really listened to how I felt and could empathize with me. Dr Mahto answered all my questions and addressed my worries which reassured me. I only I wish I had made an appointment earlier!"
Read more reviews