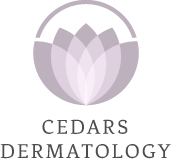 Cedars Dermatology Clinic
Video Description
London based Consultant Dermatologists Nisith Sheth and Anjali Mahto discuss how acne is not only a problem affecting teenagers, with suggestions about why it may occur in adulthood.
Cedars Dermatology clinic are a leading group skin and dermatology specialists based in Central London. Cedars offers comprehensive medical, surgical and cosmetic dermatology care. They are specialists in dealing with moles, skin cancers, acne, rosacea, psoriasis, eczema and other skin conditions for both adults and children.
0:45
Channel
:
Cedars Dermatology Clinic London
Playlist
:
Acne
Acne is not just a teenage problem. Although it usually begins during puberty, it can actually occur at any age, sometimes developing for the first time in people in their 20s or 30s. In fact, cases of adult acne are becoming much more common, although we don't know as yet why this is.
There are multiple causes of acne, including genetics, hormonal factors, lifestyle and diet. For example, there's emerging evidence that an excess of refined carbohydrates in your diet can promote acne, and some body building supplements can also contain hormones that contribute. It's a pretty complex picture and the key point is that every person's circumstances are unique. So at Cedars we tailor each treatment plan to you and your individual requirements.
read more
view less
---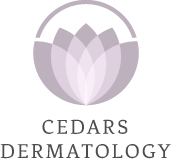 Cedars Dermatology Clinic
Cedars Dermatology Clinic are a leading group skin and dermatology specialists based in Central London. Cedars offers comprehensive medical, surgical and cosmetic dermatology care. They are specialists in dealing with moles, skin cancers, acne, rosacea, psoriasis, eczema and other skin conditions for both adults and children. Read full bio view less